Estrella Aesthetics & Surgical Arts: Our Staff
Corona Surgical & Nonsurgical Cosmetic Surgery, Skin Enhancement Center in Corona, Ca
Andrew Jarminski, M.D.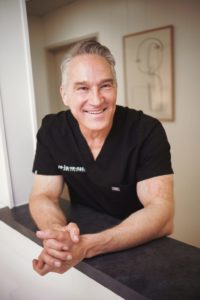 Dr. Andrew Jarminski, M.D. has created a unique approach to both surgical and non surgical cosmetic and aesthetic procedures.
He's joining us at Estrella Aesthetics & Surgical Arts and bringing a personalized approach to Cosmetic Surgery by specializing in one on one time with the doctor in a quiet and concierge type setting that enables his patients to relax and spend time getting to know their doctor.
Learn more about Andrew Jarminski, M.D. .
---
Rahil Khan, M.D.
Dr. Khan has an amazing energy that will immediately set you at ease during your initial consultation. Dr. Khan has over 18 years of experience in Aesthetic & Sports Medicine with specialization in Stem Cell and Regenerative Medicine. He is the only Certified Provider of PShot Therapy for Erectile Dysfunction in the Inland Empire.
Dr. Khan is an Aesthetics, Sports and Regenerative Medicine physician…Learn more about Ray Khan, M.D..
---
Robert James Troell, M.D., F.A.C.S.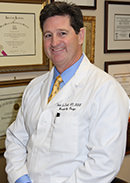 Dr. Robert James Troell, MD, FACS is the new Medical Director of Estrella Aesthetics and Surgical Arts Spa in Corona California, and Medical Director of The Center of Excellence of Facial Plastic & Reconstructive Surgery and The Institute of Advanced Body Sculpting. He is quadruple board certified to include the American Board of Facial Plastic and Reconstructive Surgery, the American Board of Otolaryngology-Head & Neck Surgery, the American Board of Cosmetic Surgery in Facial Plastic Surgery, the American Board of Cosmetic Surgery in Breast, Body & Extremity, and the first surgeon board certified by the American Board of Sleep Medicine in the United States.
Dr. Troell has more than 20 years of experience in the medical field and he is a leading surgical surgoen and physician trainer recognized worldwide…Learn more about Robert James Troell, M.D., F.A.C.S..
---
Judi Castro, RN, MEP-C, CAC
* Registered Professional Nurse, State of California
* Founder of JC Complete Skin Health/Co-Founder of Be Flawless Skin and Diamond Skincare
* Advanced Injectable trainer for Bellafill, Restylane Lyft and Dysport
* Certified Laser Specialist for Scition, Syneron, Med-Lite, Candela, Vivace, Invasix, and Equinox
* Certified by: Aesthetic Enhancement Institute of Facial Esthetics
* Member of: A.A.M.E.P. ~ American Academy of Medical Esthetic Professionals
* Member of: American Academy of Aesthetic Medicine
With over 10,000 satisfied patience, Judi Castro RN is the most sought after aesthetic practitioner in the inland empire… Learn more.
---
Susan Velesquez, CME, CAC – Aesthetic Consultant/Medical Esthetician
… brings both experience and enthusiasm to Estrella Aesthetics & Surgical Arts. Susan has been a licensed Esthetician since 1992 and she has been involved in advanced aesthetics for more than 12 years.
Our clients benefit from Susan's vast expertise in the aesthetic field. Susan holds several awards and certificates for her advanced education in aesthetics and body sculpting. Susan is also a professional make-up artist and has worked for some of the most elite cosmetic companies in the beauty industry. Susan has been with Skin & Beauty Aesthetic Center since its beginning and has worked alongside Judi to make Skin & Beauty what it is today!
Learn more about Susan Velesquez, CME, CAC
---
Summer Castillo, RN, CAC -Clinical Director/Registered Nurse Injector/Aesthetic Nurse
"My top priority is building the trust and confidence of each individuals concerns, reassuring them that I can do whatever is needed for a successful outcome."
Summer brings years of extensive training and expertise to aesthetic treatments. She has many years of experience with Neurotoxins and dermal fillers which allow her to help educate and guide each patient, make recommendations and work together to reach the patients' goals. We often hear praise and appreciation from Summer's clients many of whom have been with Summer for years and come from far to receive treatments from her. Summer is also a highly regarded trainer for Bellafil, Restylane Lyft, Botox, and Dysport. Summer has extensive knowledge of laser and IPL procedures. She continues to develop her expertness in the most cutting-edge and effective procedures by attending training sessions all over the country. Listening to what a client needs, taking the time necessary to assess their goals and overall safety are very important aspects of what Summer does.
Learn more about Summer Castillo, RN, CAC
---
Natalee Gibson, CME, CAC – Lead Medical Esthetician
… has extensive experience in Medical Esthetics. She is an expert in Skincare, Chemical Peels, Body Sculpting and Waxing. She has advanced education in Laser treatments, Botox, Dysport, and Dermal Fillers.
Natalee is an exceptionally knowledgeable and a resourceful Esthetician with experience in providing and maintaining the highest standards of Esthetics. She enjoys educating clients about their skin, recommending personalized products as well as treatments, offering overall excellent client care and creating a feeling of rest and relaxation for each client. Her goal is to exceed your expectations with the level of services and care that she provides…
Learn more about Natalee Gibson, CME, CAC
---
Estrella Aesthetics & Surgical Arts
2550 Tuscany St. Suite 103
Corona, CA 92881
P: (951) 272-4455

Operating Hours
Monday to Friday: 10.00am to 7.00pm
Saturday: 10.00am to 5.00pm
Sundays Closed