Noninvasive, Hands-free Body Sculpting and Skin Tightening Treatment
Rahil Khan, M.D.
Estrella Aesthetics & Surgical Arts
Corona, California
Estrella Aesthetic & Surgical Arts stays on the cutting edge of technology when it comes to the latest innovations and technologies available on the market today. Not only Estrella Aesthetics is a modern day oasis located in the Crossing Center in Corona, California, but it's also one of the first full service Medical Aesthetic Center to now offer the Evolve Body Sculpting System in the Inland Empire.
Dr. Khan loves the fact that Evolve is absolutely pain-free and is a true multi-function system that melts fat and tightens skin simultaneously. With Evolve Body Sculpting and its cutting edge technology, Estrella Aesthetics looks to set the bar even higher for driving patients' results and satisfaction.
Dr. Khan reveals,
The best part is that this treatment requires no downtime and is very affordable.
Evolve is the Next Generation in Body Sculpting
There are other non-surgical body sculpting treatments. However, Evolve is the next generation in skin remodeling that maximizes both skin tightening and body contouring results. By harnessing the power of RF energy to remodel skin and improve its appearance, Estrella Aesthetics patients can get both skin contraction and adipose tissue reduction with a single treatment.

Financing by Cherry.
Flexible payments for any budget.

Split Purchase Price

Fast & Easy

Grow Your Sales
START HERE
Benefits of Evolve Thermal Body Contouring evolve before and after results
Tighten skin
Reduce cellulite
Improve body shape
No downtime
Safe for all skin types
Painless, comfortable treatment
Quick treatment that takes 30-60 minutes (can be done over lunchtime)
Time to reshape your body with this quick and easy treatment now offered by Estrella Aesthetics & Surgical Arts!
What is the Treatment Process?
Each treatment takes approximately 30-60 minutes. Gradual improvements in the treatment area can be seen following the first few treatments. During your initial consultation with the Estrella Aethetics Staff, we will be able to provide you with a customized treatment program to help you achieve your specific desired results.
How Many Treatments Are Needed?
Most patients need 3-8 treatments over 3-8 weeks with 1 treatment per week to achieve optimal results
Estrella Aesthetics: The Experts in Non-Surgical Body Treatments
This convenient, ultra-luxurious resource is the Inland Empire's crown jewel of total relaxation and rejuvenation for the body, mind and soul. If body sculpting is your desire then this may be the right solution for you. Our highly trained staff is happy to discuss this non-surgical body procedure with you and answer your questions. Please feel free to call our office at Estrella Aesthetics & Surgical Arts in Corona CA (951) 272-4455.
Click here for your private consultation or appointment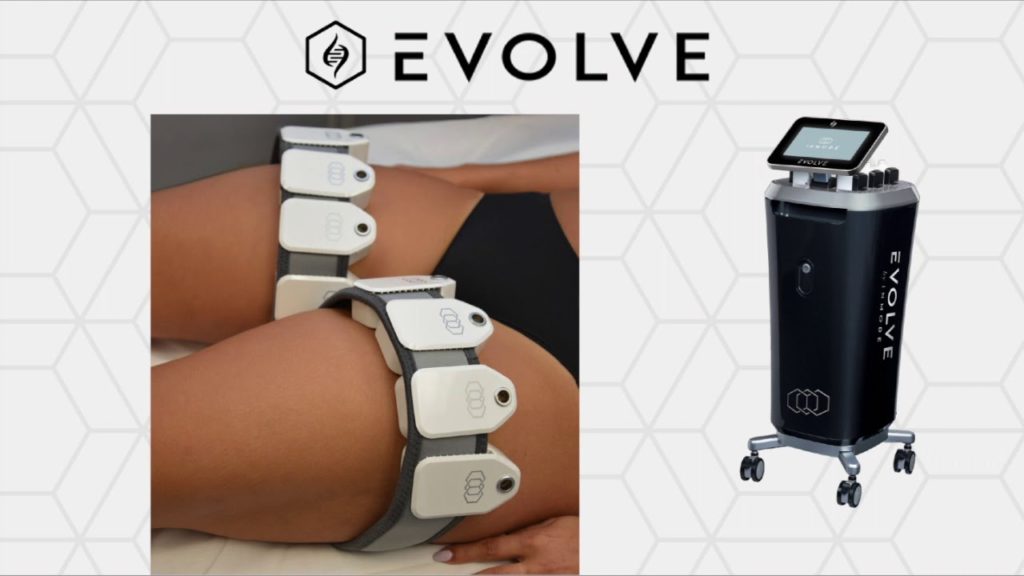 You Have One Body… EVOLVE IT!