Buttock Enhancement Is Growing in Popularity Across the USA for Both Men and Women.
Sculpting the ideal physique is something that both men and women hold up as a goal across the globe. While attention to factors such as diet and exercise can play a major role in contributing to sculpting a body that fits a positive sense of self-confidence, there are certain areas of the human body that are inevitably more difficult than others to enhance through traditional means as compared to others.
In these scenarios, many individuals turn to cosmetic professionals such as the stellar team of Estrella Aesthetics, as a means to achieving a desired physical aesthetic in a safe and effective way. Because cosmetic services can precisely target certain areas of the body that exercise or diet may leave unchanged, this is a preferable option for those individuals looking to make immediate body enhancements that more closely align with the ideal appearance they wish to present to the world.
Buttock Enhancements Are Often Sought After by Those Individuals Who Long for a Fuller, More Shapely or Lifted Posterior
There is a long list of areas of the body that individuals turn to cosmetic professionals and body beauty experts to handle when it comes to adjustments, sculpting, and enhancements but perhaps one of the most common areas is the buttock.
While those interested in making these changes in the past may have opted out due to the highly invasive nature of many of the enhancement options available, that's not the case today. Amazing advancements in cosmetic techniques and technology mean that prospective patients have more options than ever when it comes to buttock enhancement services that not only produce successful results but do so in a minimally invasive manner.

Financing by Cherry.
Flexible payments for any budget.

Split Purchase Price

Fast & Easy

Grow Your Sales
START HERE
Great Candidates for Non-Surgical Buttocks Enhancement
Non-surgical cosmetic solutions for buttock enhancement tend to come with a reputation for more natural-looking results as opposed to invasive options such as implants. These results also tend to be less drastic than surgically placed implants, providing just the right amount of lift for a patient that values a non-surgical approach as well as quick recovery time. The ideal candidate for this type of non-invasive procedure is someone who is either naturally slender, or extremely close to their ideal weight in relationship to their height and body type.
Enhancing the Buttock with Bellafill
One of the most popular treatment options on the market for those looking to enhance their buttock without invasive techniques is Bellafill. While more commonly known for its success in treating fine lines and wrinkles on the face, the effects of Bellafill are just as effective when it comes to buttock augmentation. Bellafill is loved for its long-lasting results and when the product itself is diluted, can cover larger areas of the body like the buttock. This product has the ability to stimulate both skin proteins and collagen production once injected, leading to an increase in tissue volume at the treatment site.
Dr. Khan reveals,
For many Estrella Aesthetics' patients, Bellafill has shown to last anywhere from 5 to 10 years after treatment.
The Bella Butt Bundle option
The beauty of opting for cosmetic treatments when it comes to buttock enhancements is the ability on the part of physicians to combine techniques to create a highly effective route to achieving desirable results. Individuals that are interested in this when it comes to buttock enhancement are often recommended this bundle option.
This combines the best of Evolve technology and Bellafill to sculpt the posterior into a shape that the patient deems perfect.
After a Bellafill injection, Evolve is utilized to help stimulate the results Bellafill promotes.
Evolve is the next generation in skin remodeling that maximizes both skin tightening and body contouring results.
Better than any workout at the gym, this type of contraction helps muscles eliminate fat cells in the area and tone beyond what traditional exercise can achieve.
Benefits of Bellafill and the Bundle for the Buttock
Non-surgical buttock enhancement is a great treatment for anyone wanting a more natural fuller or rounder buttock with more projection.
This procedure is ideal for very slender individuals that have no excess fat to transfer to their backsides.
The procedure is also ideal for individuals whose schedules do not allow the recovery and downtime associated with surgical fat-transfer or implants.
Bellafill is a long-lasting filler that stimulates collagen and other skin proteins to thicken the skin.
Bellafill has been used for over a decade as a dermal filler to add volume to the face.
Studies have shown it can last a long time, at least 5 – 10 years.
The Bella-Butt Bundle is a combination of two of the best non-surgical enhancement treatments.
Bellafill filler combined with Evolve, which is a non-invasive body sculpting treatment.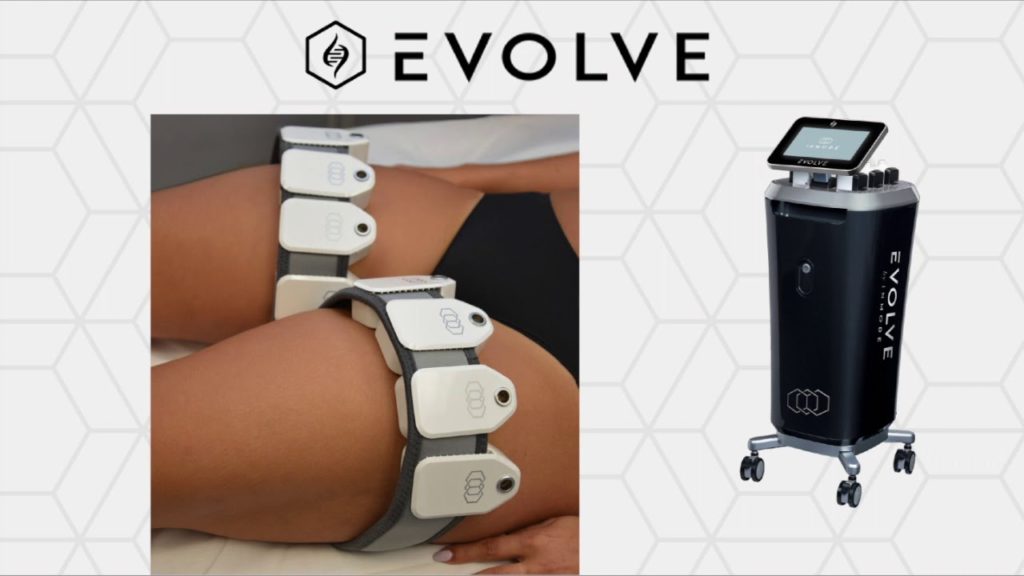 You Have One Body… EVOLVE IT!
Our highly trained staff is happy to discuss the Bella Butt Bundle non-surgical procedure with you and answer your questions. Please feel free to call our office at Estrella Aesthetics & Surgical Arts in Corona CA (951) 272-4455.
Click here for your private consultation or appointment